For idlers of leisure, urban explorers, and design connoisseurs who want nothing less than to see and be seen with beautiful architecture and the fascinating people who appreciate it, this is your social guide for Modernism Week 2019.
Flaneurs, rejoice! Read on for a comprehensive round-up of the best parties and social events of the season. Tickets are still available for the events listed below.
Happy Hour with The Dreamboats
CAMP will host a special happy hour with performances by The Dreamboats, presented by Corian Design. Groove to the greatest hits of the midcentury. Sit, sip and take in the scene as the sun sets. What could be a better way to wind down at the end of a modernism-filled day? This event is free. Stop by CAMP between 4:30-5:15pm daily, February 15-23 (excluding February 18).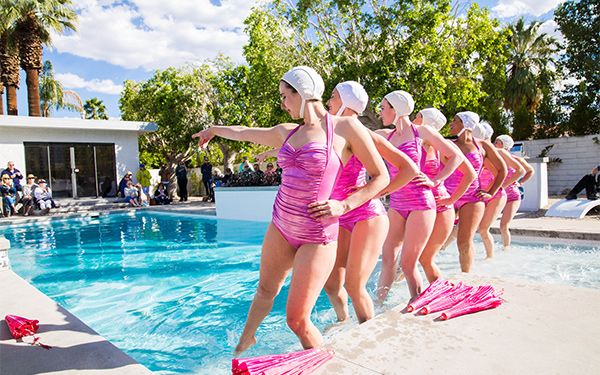 Afternoon with the Aqualilies
ACME House Co. is making this a new tradition.  Join them at the Aqualillies Residence for a beautiful water ballet set to a 1950s soundtrack – a fitting homage to America's favorite mermaid, Esther Williams. Friday, February 15 from 10am to 4pm, three shows.  Get your tickets here.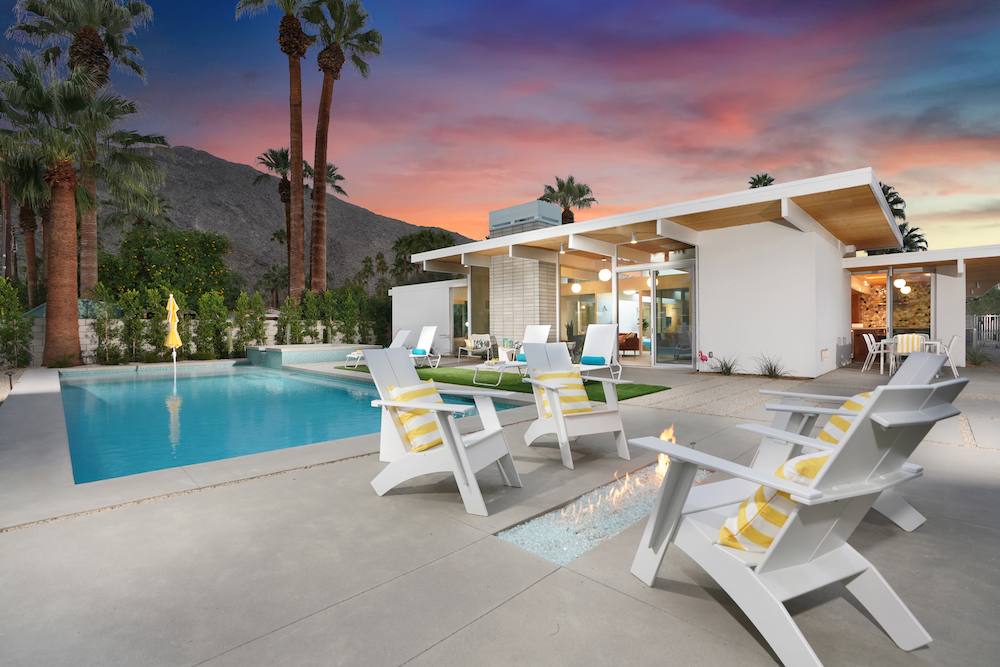 Midwest Meets Midcentury at the Eichler Palms Social Party
Discover the newest Desert Eichler to hit Palm Springs with the hosts with the mosts Heather and Brad Fox, stars of new show HGTV's Stay or Sell.  Learn more about their midwestern millennial take on midcentury modern here. Friday, February 15 from 8pm to 10pm.  Get your tickets here.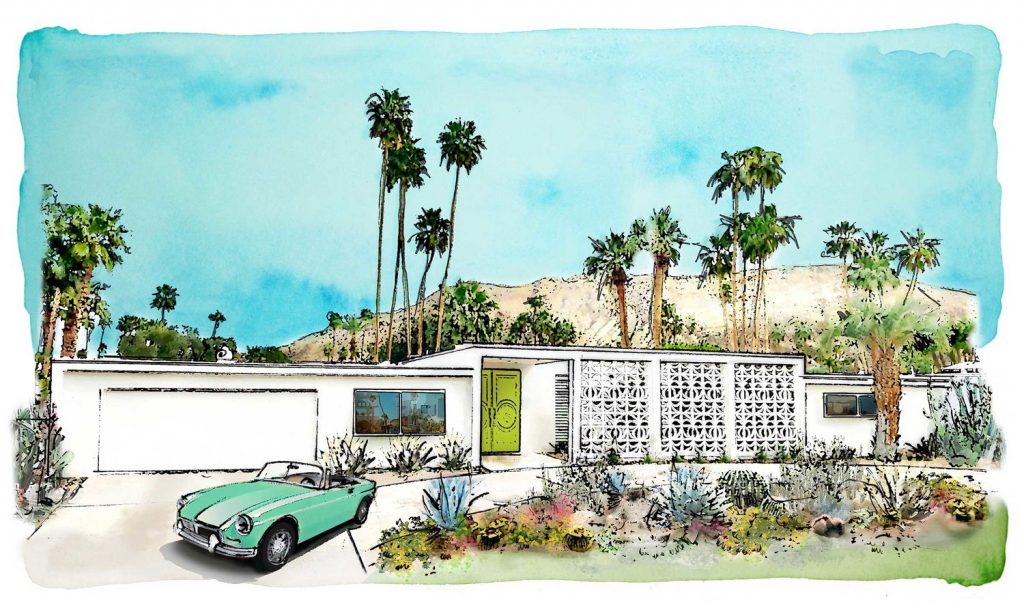 Modernism Week Show House Christopher Kennedy Compound Red Carpet Gala
Don't miss this elegant evening under – and among – the stars.  Admire the decadent and stunning contemporary design while hobnobbing with Christopher Kennedy's award-winning design besties.  Learn more about the 2019 designers here.  Saturday, February 16 from 7pm to 9pm.  Get your tickets here.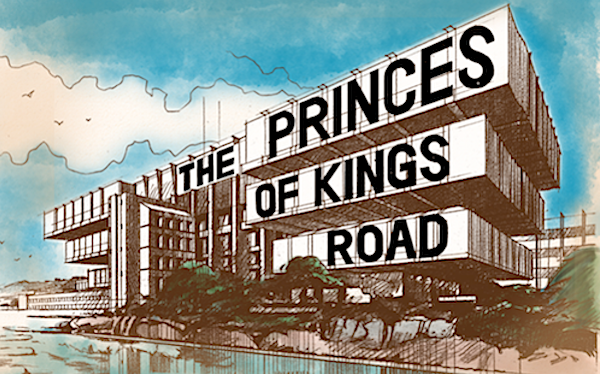 An Evening with the Princes of Kings Road
For the first time ever, Modernism Week features a full length theater production.  True story:  Richard Neutra and Rudolf Schindler used to be colleagues and neighbors until a bitter rivalry led to a falling out.  Two decades pass until fate puts them together in the same hospital room.  This play imagines what that reunion must have been like for these two giants of midcentury modern architecture.  Sunday, February 18 from 7pm to 8:30pm.  Get your tickets here.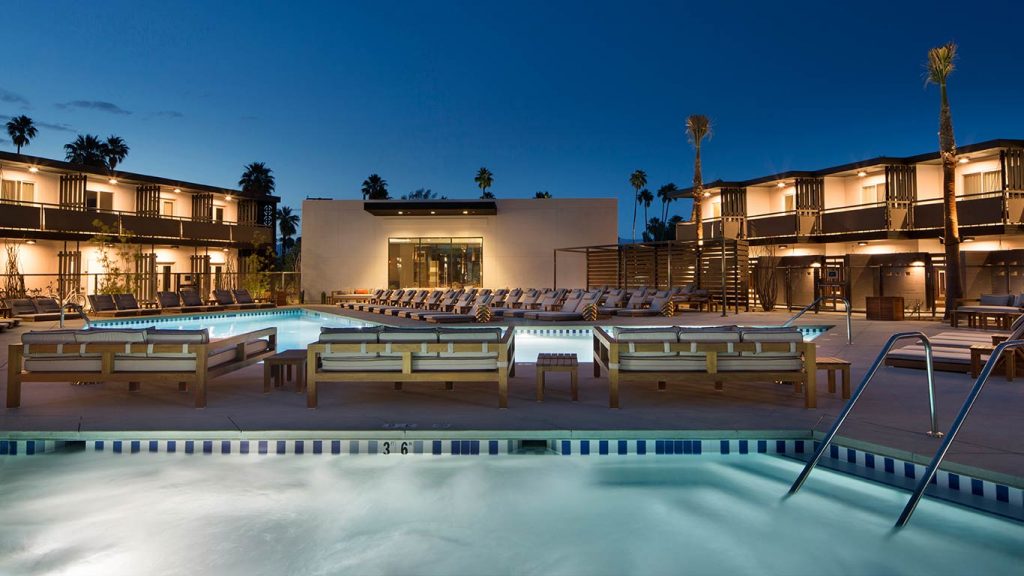 Poolside Mod Mixer and Happy Hour at the V Palm Springs
If people watching is your thing, don't miss this social happy hour at V Palm Springs, a newly refurbished classic roadside hotel that was built in the 1950s.  Sit poolside or by the fire pit and enjoy cocktails, snacks, and a nostalgic midcentury soundtrack.  Thursday, February 22 from 6pm to 9pm.  Get your tickets here.
An Evening at Sunrise Lanai
If a Swiss Miss and a Tiki Hut had a baby, it would be Sunrise Lanai.  Don't miss this chance to explore a unique community of A-frames and peek inside several of these mid-mod condos. A DJ will be spinning retro music poolside while hors d'oeuvres and cocktails are being served under the Lanai, and artwork by Palm Springs' resident artist Shag will be on display. Friday, February 22 from 5pm to 8pm.  Get your tickets here.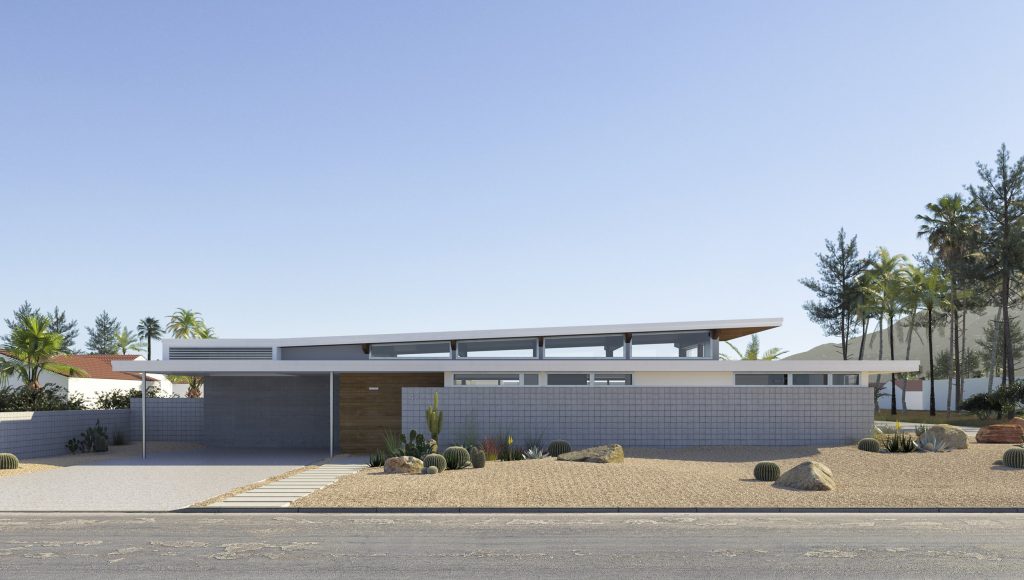 A Desert Debut for the Axiom Desert House
Even though it's called a debut, this design fête is essentially the last soirée of Modernism Week 2019 for which you can still snag a ticket.  The Axiom Desert House by Turkel Design is a midcentury-inspired manse and one of this year's Modernism Week Featured Homes.  This is a private residence, panelized pre-fab, and design Living Lab for architecture students, practitioners, and fans alike.  Friday, February 22 from 6pm to 8pm.  Get your tickets here.