Modernism Week keeps it fresh with a selection of new and unexpected events in 2020.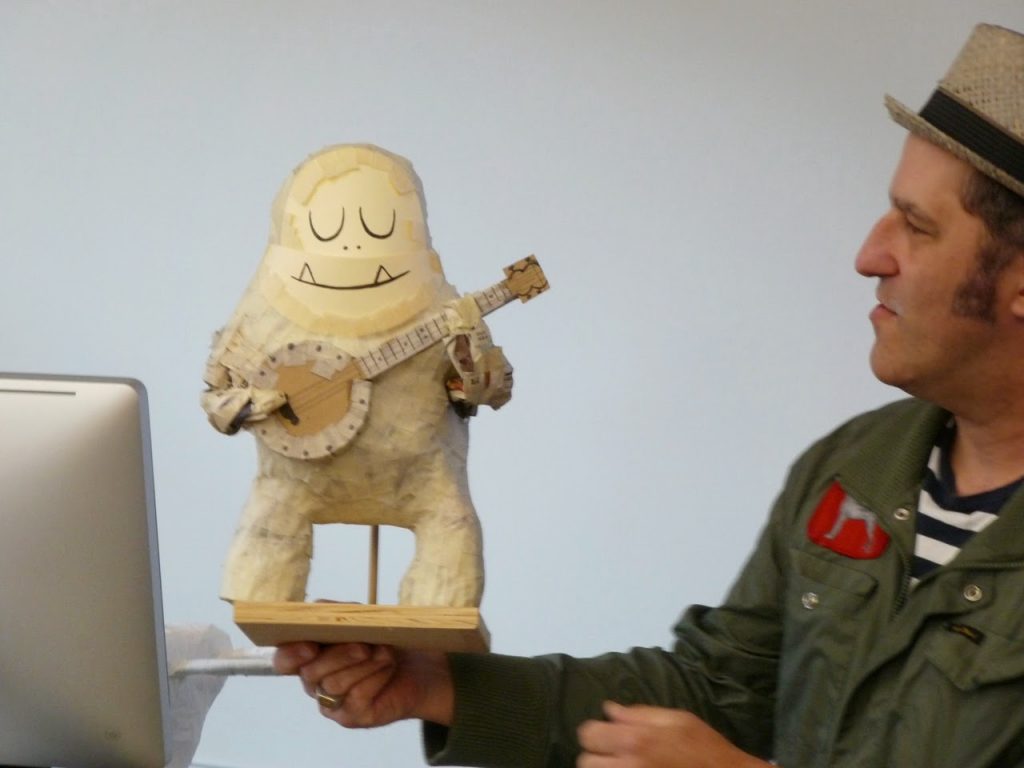 Looking to delve a bit deeper into the obscure, the fun, the weird, and the wonderful of midcentury culture? You're in the right place! Make it a Modernism Week to remember with this unique events.
The Joy of Jell-O at The Saguaro Hotel
Cooking with gelatin saw its rise to fame in the 1930s but reached peak popularity in the 1950s when it became the elaborate molded centerpiece of the dinner table. Head to the Saguaro Palm Springs to enjoy a welcome cocktail and taste unique Jell-O concoctions – from canapés to spaghetti entrees to the show-stopper stained glass cake! Get your tickets here.

WORKSHOP: Paul Frank Family Workshop at Ace Hotel & Swim Club
Don't miss this very special workshop with Paul Frank, the designer behind the eponymous global brand.  Paul will teach his guests to make unique craft pieces that range from Naugahyde characters to custom guitar straps.  Each creation comes with a bespoke box and a name plaque.  Get your tickets here.

EXHIBITION: Atomic Age Tablescapes
For the table top obsessed, don't miss this small but mighty exhibition at the Welwood Murray Memorial Library.  1955 proved to be the peak of "Atomic Age" dinnerware production and this exhibition showcases this remarkable moment in time. Trends may have evolved but the modern dining room remained forever changed after this class of exuberant, whimsical and timely architectural sophistication had graced our tabletops.  Get your tickets here.

TALK: Richard Dorman, Architect: Desert Bel-Air, Salton Sea and Beyond
Esther McCoy spotted his talent back in 1961, but Richard Dorman is a lesser known architect despite designing over 300 projects throughout Southern California.  Join historian Sian Winship on her journey to unearth dozens of his little-known projects in the desert communities and to show off Dorman's own brand of audacious modernism.  The talk will feature never-before-seen images of Dorman's projects, many of which have been lost to the bulldozer over the years.  Get your tickets here.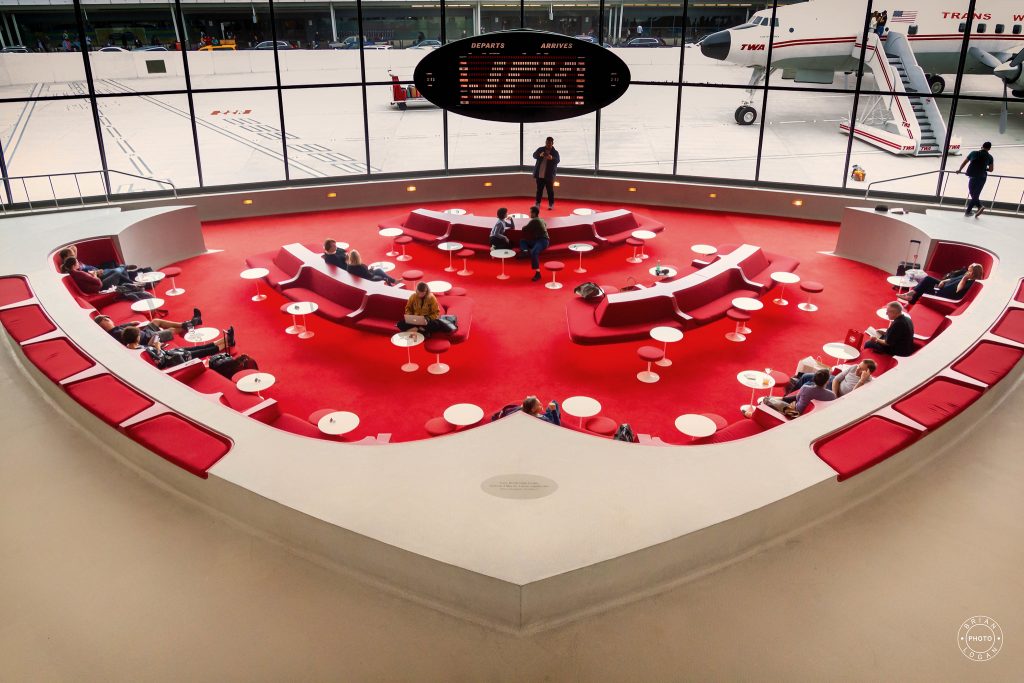 TALK: TWA Hotel: The Rebirth of a Modern Icon
The TWA Hotel now occupies Eero Saarinen's splendidly restored 1962 TWA Flight Center at John F. Kennedy International Airport, midcentury modernism's great tribute to the golden age of air travel.  Presented by Richard W. Southwick FAIA, Partner and  Director of Historic Preservation for Beyer Blinder Belle Architects & Planner, LLP and Anne Marie Lubrano, R.A, AIA, principal of Lubrano Ciavarra Architects, this talk addresses the journey from near obsolescence to instagram fame and cultural landmark.  Get your tickets here. This event qualifies for 1 AIA/CES Learning Units (LU).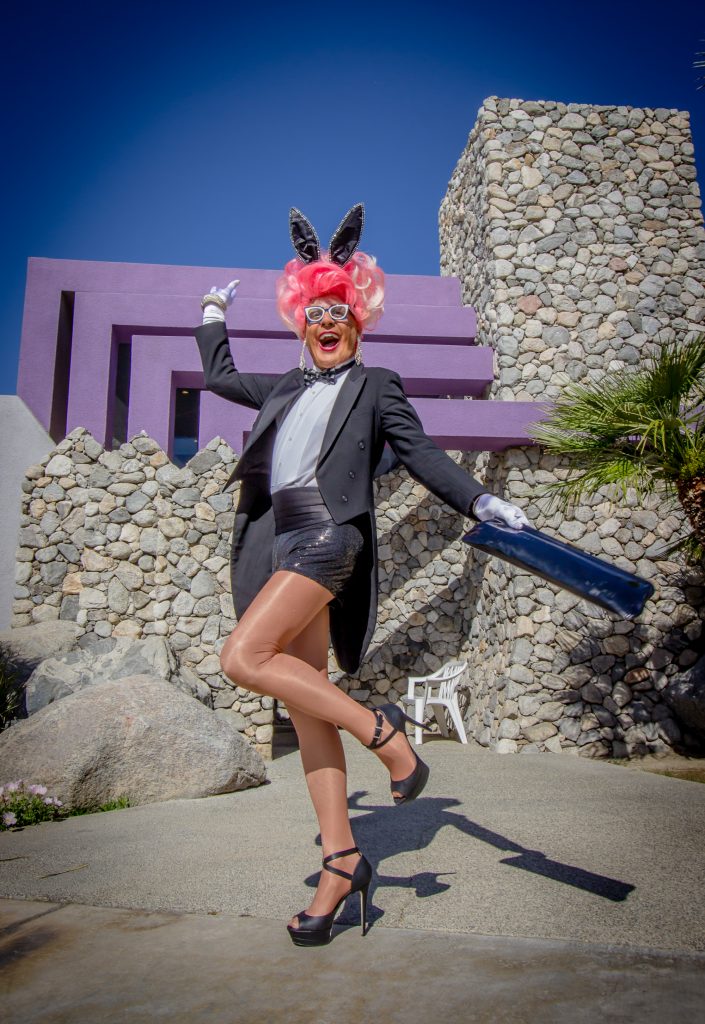 LATE NIGHT: Bingo A-Go-Go with Bella da Ball
There is literally no better way to spend a Wednesday night than playing Bingo A-Go-Go with Bella da Ball at the Bank.  All this fun is for a good cause, benefiting the Mizell Center's valley-wide Meals on Wheels.  Seriously.  Get glammed up, enjoy light bites, dry martinis, and an evening with Bella, Palm Springs grand poobah of divalicious drag queens.  Get your tickets here.

EXPERIENTIAL: The Gala House – Modern House for Modern Dance
This first-time event was created by Michael Nickerson-Rossi, founder of International Dance Festival in Palm Springs and Nickerson-Rossi Dance to further explore the visual and dynamic relationship between dance and design.   Meander through the house and enjoy choreographed dance happenings.  Get your tickets here.