West Elm is unveiling their second Living Showroom during Modernism Week. Wyndal Chapital – General Manager of West Elm Palm Springs and Modernism Week Board Member – gives us the scoop.
---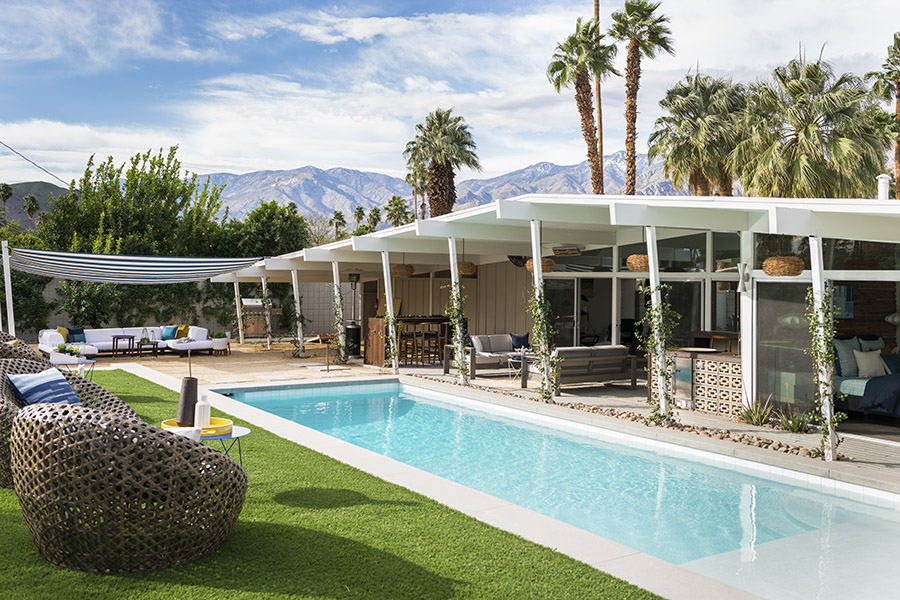 You may have seen it on social media: that angular roof line, colorful accents, midcentury modern-inspired interiors. The West Elm House 2017 was an Instagram-able feast for the eyes, showcasing a reinterpretation of a classic Palm Springs home, reimagined for the way we live today. This living showroom by West Elm and Acme House Company was created out of a desire to genuinely connect with the community in Palm Springs.
"We understand our obligation to this community. This means that we prioritize our relationships with customers, and we strive to find unique ways to engage in the activities and organizations that matter most to them," shares West Elm Palm Springs' General Manager and Modernism Week Board Member Wyndal Chapital. "Everyday my team chooses to make sure that these words are not rhetoric, but manifested in very tangible ways."
The West Elm House 2017 celebrated the Palm Springs community by featuring artwork by local artists. "The house morphed into a platform that created access and a spotlight for many different people," explains Chapital. "The community's response became the catalyst for you to go back to the drawing board for this year's West Elm Pool House. It encouraged us to take this idea to the next level."
"We want make sure that we're giving back to the community."
This year, we're proud to unveil the West Elm House 2018: The Pool House – the second Living Showroom, which promises to show a different side of the West Elm aesthetic. Read on to learn more about all the events happening in 2018.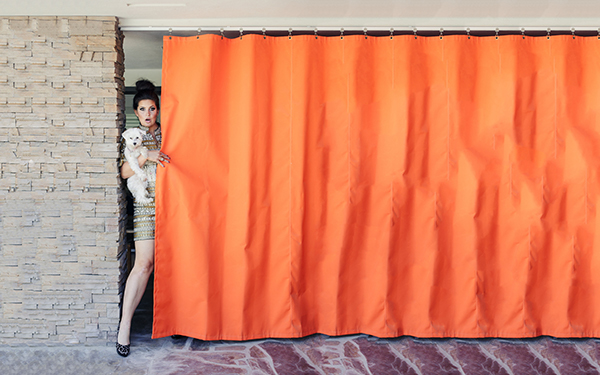 The Big Reveal Party
On Feb 16th, attendees of the The Big Reveal Party will be the first to see the new West Elm House 2018. This year's house is located in the El Mirador neighborhood, and due to its bigger lot size, "there will be many surprises in the new house," Chapital hints. Come dressed to impress, and sip on signature cocktails while viewing the design concepts West Elm brings to the Pool House. Tickets available here. 
Tribute to Esther Williams: America's Mermaid, featuring The Aqualillies
The West Elm House 2018 is also named "The Pool House," due to the stunning pool featured at the heart of the home. What better way to showcase this element than with a glamorous water ballet by the Aqualillies? This performance will be part of a tribute to former Palm Springs resident and "America's Mermaid," Esther Williams. Her beauty and breathtaking aquamusicals with MGM catapulted her to fame during the Golden Age of Hollywood.
"[The Aqualillies] will wear vintage swimsuits and swim caps as an ode to Esther Williams," Chapital says. "We want to celebrate another aspect of 1950s living, while giving some diversity to programming for Modernism Week as well."
Join West Elm and Acme House Company for an unforgettable afternoon on February 19. Tickets available here.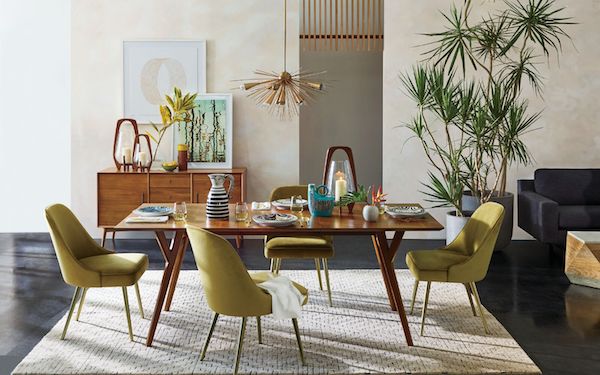 Home Tour of West Elm House 2018: The Pool House
West Elm had a hand in the total design concept of the home, from the renovation process down to the selection of accents and artwork. Chapital shares, "It's going to feel very elevated…I'm just hoping that people are able to decipher how this design and experience is applicable to their lives."
The house will display a mix of newer, glamorous West Elm products alongside objet d'arte sourced from local creatives. Chapital explains, "We want people to come in and really be able to find their voice or see how [these pieces] can translate into their home."
See The Pool House in person, and get inspirational ideas for blending West Elm design concepts into your home by reserving a spot at one of four free home tours during Modernism Week. Tickets available here.
---
If all the Modernism Week programming at the West Elm House 2018: The Pool House isn't enough, the residence will be available to rent from Acme House Company. Keep your eye out for special events too – Chapital shares, "there will be events throughout the year at the West Elm house for our local customers as well." We can't wait!