A handy dandy guide for first-time visitors to Modernism Week.
It would be impossible to see everything at Modernism Week, even for the most dedicated of modernistas.  So here's our carefully curated top ten list of things to know about (and do at) Modernism Week if this is your first visit.
1. Get your vintage shop on!
The Palm Springs Modernism Show and Sale brings together collectors from around the country showcasing midcentury furniture, art, and accessories. Attend the preview on Friday night to shop the show early or pop by during the first weekend.  Tickets here.
2. CAMP out at Modernism Week!
Head over to CAMP in downtown Palm Springs to check in, board your bus tour, catch a lecture or a cocktail workshop, or simply enjoy daily diversions of the happy hour variety.  Check the full schedule of events here.  CAMP is free and open to the public, but events in the theater are ticketed and visitors are encouraged to buy their tickets in advance here.
3. Board a bus!
There is absolutely no better way to see Palm Springs and its architecture than from the top side of a double decker bus accompanied by a knowledgeable and witty guide and 50 of your new best friends.  Snag a ticket here.  Be sure to bring sunblock and a big hat.

4. Get inspired at the Modernism Week Show House!
Palm Springs interior designer Christopher Kennedy curates the annual Christopher Kennedy Compound, a show house designed by an all-star cast of nationally-renowned designers and tastemakers.  This year, the crew transforms blogger Kelly Golightly's new manse from med to mod.  Get your tickets to see Villa Golightly here.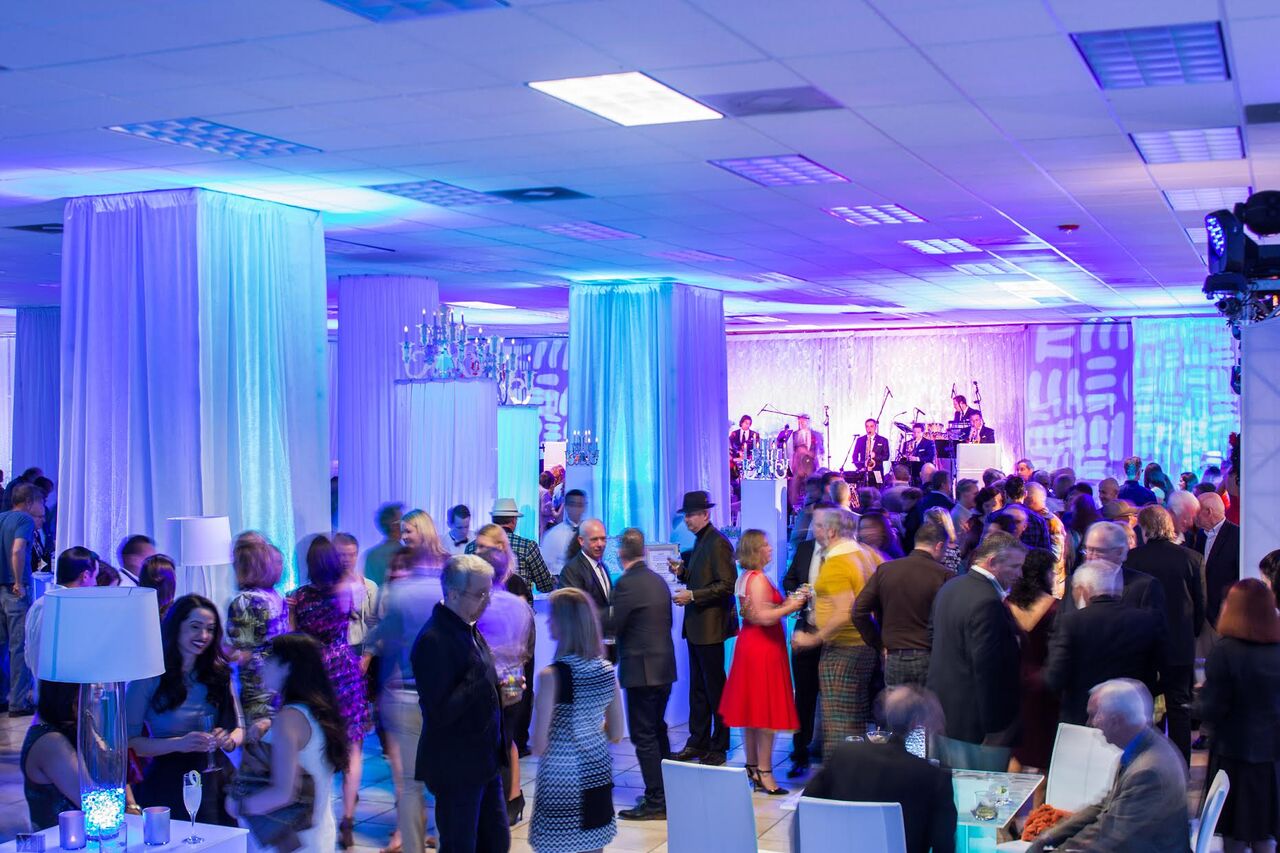 5. Get your groove on at a cocktail party!
Be sure to pack and press your vintage attire and get ready to unleash your inner Don Draper because Modernism Week's cocktail parties are legendary.
6. Explore Palm Springs' iconic neighborhoods!
Home tours are obviously some of the most popular events at Modernism Week.   They also sell out quickly so don't procrastinate in buying a ticket if you want to get a peek inside some of the city's most notable residences and iconic neighborhoods.  Snag a remaining spot on the neighborhood tours here.
7. Get smart!
Stop by CAMP or the Annenberg Theater to catch a lecture or presentation in between the tours and parties.  Modernism Week has curated an all-star line-up of architects, authors, scholars, and experts to school you on the history and preservation of midcentury modern architecture, historic culture, and much more.  Explore all the lectures and presentations here.
8. Get more than you pay for at our free events!
You don't have to bust your budget at Modernism Week. Check out the our full array of free events!  Sometimes you get a whole lot more than you pay for, especially at Modernism Week.
9. Hop on the Vintage Trailer bandwagon!
This is vintage travel subculture at its best.  If you appreciate tinkering, fine vintage wheels, and all things Airstream, this will blow your mind.  Don't miss the Vintage Trailer Show.
10. Get organized!
Half the battle is getting your tickets.  The next half is staying organized and figuring out where you need to go.  Use this super handy ticket organizing, itinerizing feature to make your life easier and check this link regularly if you want to see what tickets are still available.  Who loves ya? We do, Newbie!