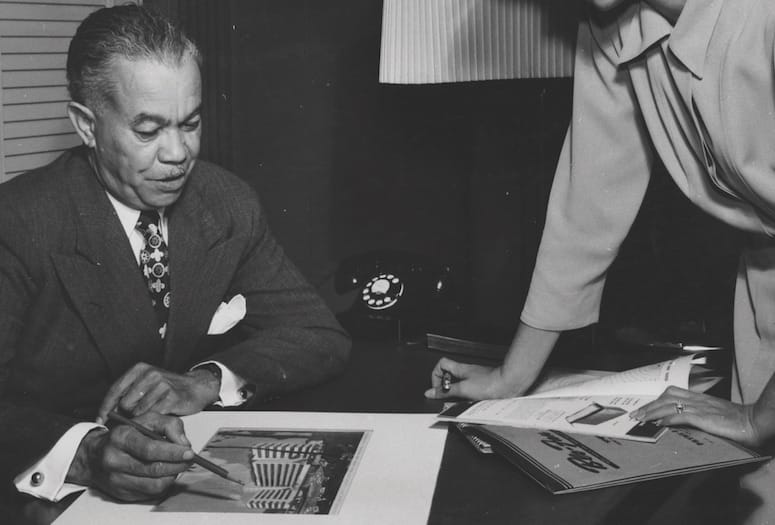 The trailblazing architect Paul Revere Williams is honored with a Star on the Walk of Fame.
Born in Los Angeles, Paul R. Williams was a stalwart pioneer and the quintessential architect to every man.  He broke racial barriers, becoming the first African American member (and later, Fellow) of the American Institute of Architects (AIA), as well as a civic leader.
"Battling the sort of prejudice that not only shaped his roster of clients but was entrenched in the built landscape of the city itself — whites-only covenants meant that he was banned from living in many of the neighborhoods where his most impressive houses went up — Williams never had the luxury of thinking of architecture and race as separate. His career was one long negotiation between the two, an extended investigation of the ways that in 20th century Los Angeles they were thoroughly and often cruelly intertwined."  – Christopher Hawthorne in a Los Angeles Times story
His early practice flourished through his growing skills as a designer of small, affordable houses for new homeowners and larger, historic revival-style homes for more affluent clients in Flintridge, Windsor Square and Hancock Park.   He went on to become a favored architect to the stars, like Frank Sinatra, Bert Lehr, comedians Lucille Ball and Desi Arnaz, dancer Bill (Bojangles) Robinson, and the entrepreneurial Cord and Paley families. Residential design would remain an important part of his practice, but commercial, institutional and public commissions became increasingly significant as did his work beyond Southern California, across the nation and the world.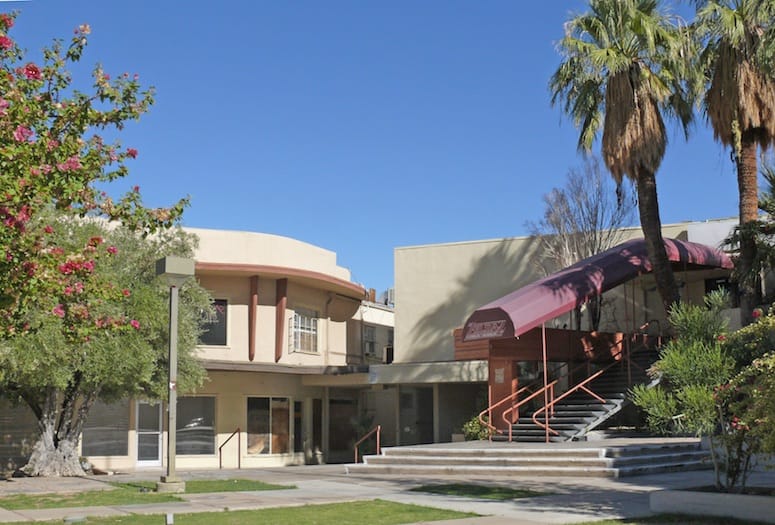 Williams was part of the LAX planning and design team, creating the iconic Theme Building. His mid-twentieth-century designs include the Los Angeles County Courthouse, the Golden State Mutual Life Insurance Building, Hillside Memorial Park, Westwood Medical Center, and First AME Church. He renovated the iconic Ambassador Hotel (now demolished) and transformed a supermarket on Wilshire Boulevard into the chic restaurant Perino's (also demolished).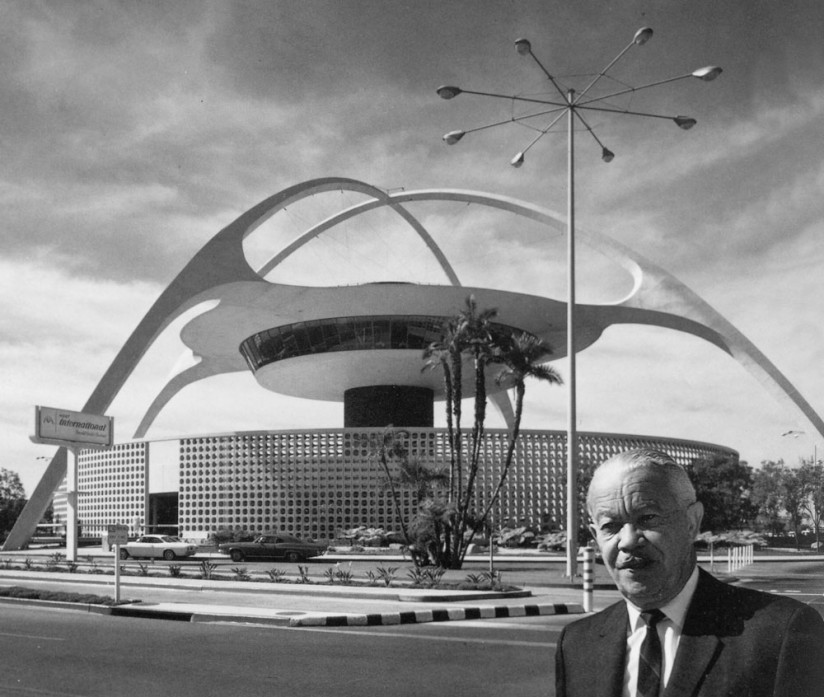 "Highly astute, Williams masterfully navigated the business and social circles of the day. He even learned to draw upside down in order to sketch for clients from across the table—for the benefit of any white clients who might have been uneasy sitting next to an African American." – from the LA Conservancy biography on Paul R. Williams
In the course of his five-decade career, Williams designed thousands of buildings, served on many municipal, state and federal commissions, was active in political and social organizations earning the admiration and respect of his peers. He frequently donated his time and skills to projects he believed furthered the health and welfare of young people, African Americans in Southern California and greater society.
Paul R. Williams will be honored with a formal star dedication ceremony by the City of Palm Springs on Friday, February 16th in front of the Palm Springs Art Museum's Architecture and Design Center on Palm Canyon from 2pm to 3pm.  The ceremony is free and open to the public.